EIP is on the rise, and we've chosen a remarkable path to growth through a transformative collaboration with two distinguished Historically black colleges and universities (HBCUs). Join us in welcoming our dynamic summer interns, Victoria Dada and Charles Rackley, as we embark on this exciting new chapter.

EIP's summer internship program offers Victoria and Charles an opportunity to immerse themselves in our operations, network with esteemed principals and signatories such as yourself, and develop insightful case studies to highlight best practices. Stay tuned for their final projects, which will unravel the complexities surrounding insurance barriers and reciprocity agreements.
Victoria just graduated from Morgan State University in Baltimore, MD, where she earned her B.S. in Civil Engineering. On why she wanted to work with EIP, she said, "Growing up in Baltimore, Maryland, I could see the difference between people who come from money and people who don't. It has always been important to me to provide support for my community -- the African American community and women."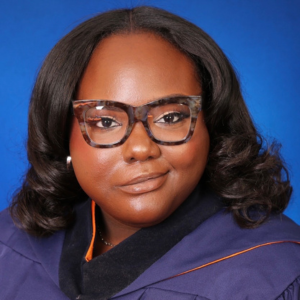 At Morgan State, she expressed that support by working with the Society of Women Engineers and the National Society of Black Engineers, while building on her academic work as President of Morgan State's American Concrete Institute President.

Victoria already has a job lined up as a field engineer with Mortenson, a top 25 builder and developer, and she has plans to continue her commitment to expanding opportunity and equity in infrastructure.

"I have an extreme passion for education, especially education for at-risk youth. So, I'm really looking to get into engineering education and, ultimately, I'd like to get into writing curriculum."

"Being a black woman in engineering, you have to be a role model for other little girls and also little boys who want to be engineers," Victoria said.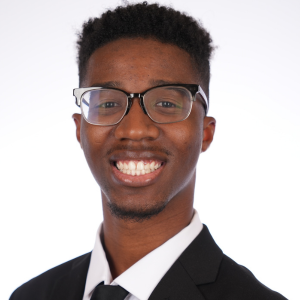 Charles is a rising sophomore at Florida A&M who is pursuing a B.S. in Civil Engineering. 

"When I got the opportunity to intern with EIP, I jumped on it, especially when I saw the mission statement about building generational wealth and equity across all sorts of small businesses and diverse firms. It is interesting to me to be able to talk to smaller firms and try and figure out the disconnect as to why they aren't being allowed to grow in the same way larger firms are."

Charles grew up in Wesley Chapel, FL, outside of Tampa, and translated the transportation challenges in this fast-growing area into an interest in engineering.

"People are constantly moving -- they need to go get food, they need to go to and from work, drop the kids off at activities, go to and from school," he said. "With the increase of people coming in, there were a lot of traffic jams, the lights weren't working the way they were supposed to be, the traffic flow wasn't right. So I began to realize, fixing that was really imperative for keeping the growth of this place growing."

A dean's list student, Charles has prepared for the "real world" by serving as a project manager and responding to client parameters through "House of Cards" and "Mars Lander Challenge" projects and has given back to his community through Meals on Wheels.
Stay tuned for future updates, and we encourage you to stay up to the minute by connecting with us on Twitter and LinkedIn.